Hey guys it's that time again. Here are five things that happened this week that I wanted to share with you all!
Before we get to the good stuff, I want you to be aware that I sometimes use affiliate links in my posts. I may receive a small commission if you choose to purchase through those links but it is never at any additional cost to you and I only recommend products I would use in my own home. Thanks for supporting Bloom in the Black!
Awesome Affordable Tile
The whole Fam Cave design has basically been ripped down and built back up again due to some major items changing during the process (I'm looking at you carpet…). So of course, that affects the Guest Suite as well. The tile I had selected — that I still love BTW — doesn't really work with all the changes. I scoured AAALLLL of Wayfair this week to find a beautiful, affordable, cement-look tile that I like just as much. What do you think?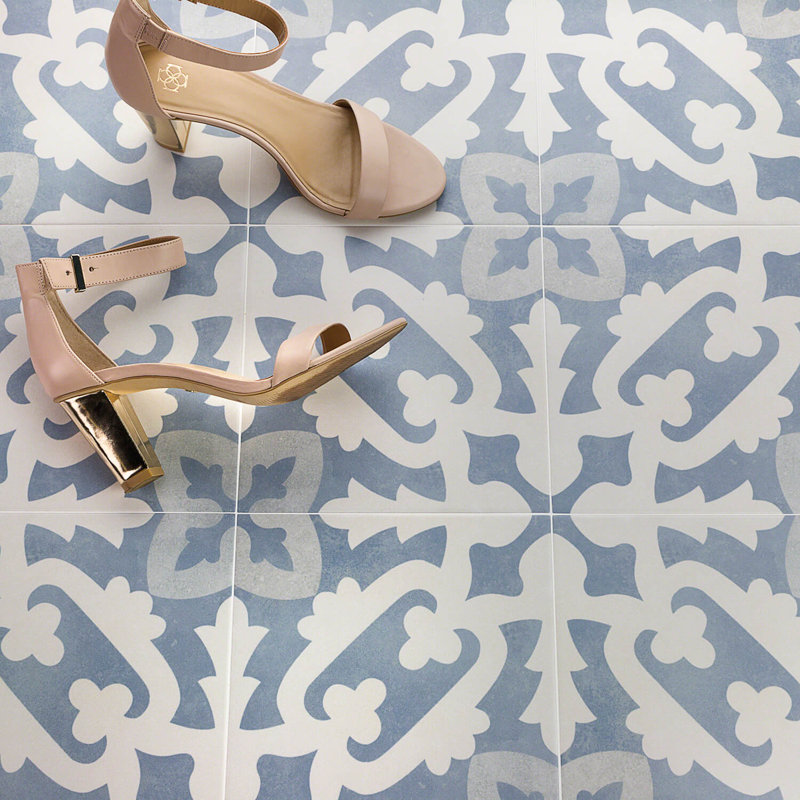 Great Tips on Creating a Home Office Space
I contributed to a helpful article on creating a productive work-at-home space on Mic.com. It has some really helpful tips including why getting a pet can get you into a good schedule. I don't particularly find that to be true given my dogs' shenanigans, but maybe with regular dogs?
This Week's ORC Fav
I'm sorry to say this week has been a bear and I haven't had enough time to properly comb through all of the One Roon Challenge greatness (wah!). But, Christine's incredible french maximalist powder room mood board over at Amidst the Chaos immediately caught my eye. I can't wait to see how it turns out!
Tony Robbins, Baby
Yup, THE Tony Robbins was on the Goal Digger Podcast with Jenna Kutcher this week and it was a great episode. I'd highly recommend giving it a listen. The second he referenced his role in Shallow Hal I was hooked 🙂
Healthy Meal Planning Bundle
For some reason, I have STRUGGLED with making healthy meals lately. Could it be the chaos of running a business? Having to make three different things at every meal due to birthing pathologically picky eaters? I used to be great at this but now, well, I suck at it. I found this healthy meal planning kit from Ultimate Bundles that is intriguing.
If I grab it, would you all be interested in a review? Let me know, because I feel sure I am not the only person here in this type of rut.