7 Amazing Outdoor Rattan Chairs for 2023
After what felt like the longest winter ever (don't they all feel like that?), spring is almost here! And I'll be honest…
I've mostly neglected the outdoor living areas of our home.
I love sitting outside with a good book and do have a little outdoor seating area to read at, but otherwise, we just have wide expanses of lawn that you kind of have to stand around in then wander inside.
No bueno.
I did finally invest in a gorgeous rattan lounge chair and it's completely inspired me to turn my attention to making the outside "rooms" as inviting as the indoor ones.
I thought you might appreciate a little inspiration too, so in this post, I'm sharing my picks for the 7 best rattan outdoor chairs for 2023.
Pin for later!
This post contains some affiliate links for your convenience. Click here to read my full disclosure policy. Thanks for supporting Bloom in the Black!
You might have asked yourself: can rattan be left outside? In the case of these seven rattan chairs that I'm recommending, yes, but to ensure that they last as long as possible they need proper care. Cover them if heavy rain is in the forecast and be sure to store them in a covered space over the winter months.
OK, so I'm kicking off my chair round-up with a bench. But how good is the silhouette of this? Pop a couple of gorgeous outdoor pillows on there and you can kick your feet up and relax the day away. Even though this is more of a rattan couch than a chair, it's compact and will still work with a small deck or patio if you're short on space.
I love the versatility of this tropical meets midcentury rattan accent chair. I can see this cutie used in a pair with a little shared side table for two or a set of four surrounding a concrete dining table under a canopy of party lights. The footprint is small so you don't need a giant outdoor space for these chairs.
This boho rattan outdoor lounge chair is sitting pretty in my backyard right now. It's gorgeous and remarkably comfortable — great for reading or napping. Use this statement piece on its own with a weatherproof side table or line several up poolside.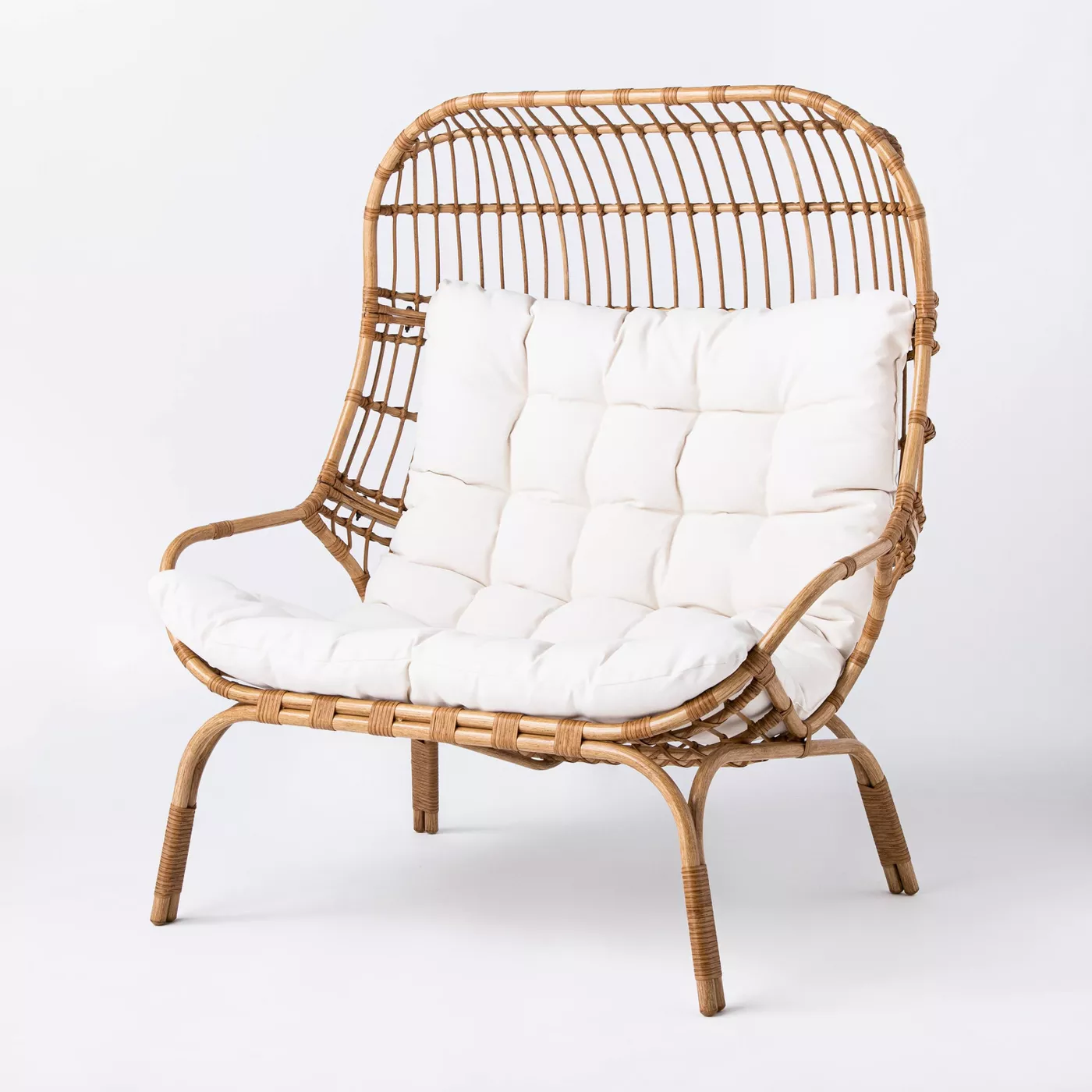 This cozy outdoor rattan chair makes a huge statement. If you're fortunate enough to have an outdoor fireplace, wouldn't this be the perfect companion? I like that it comes with a large single piece cushion — it reminds me of a Papasan chair's cool, hip cousin 🙂
This comfy cushioned lounge chair is the ultimate in outdoor relaxation. It's a classic silhouette that makes me think of lounging by the pool with a sparkling summer cocktail in hand. Keep in mind that you should store the cushions inside when not in use — or at least when it rains.
The curves of this rattan barrel chair look promising for an easy, comfortable seating experience. Although this isn't specifically for outdoors, it's easy to finish indoor furniture for use outdoors and to protect the seat cushion. A few of these pulled up to a fire pit would make for an inviting evening hang-out space.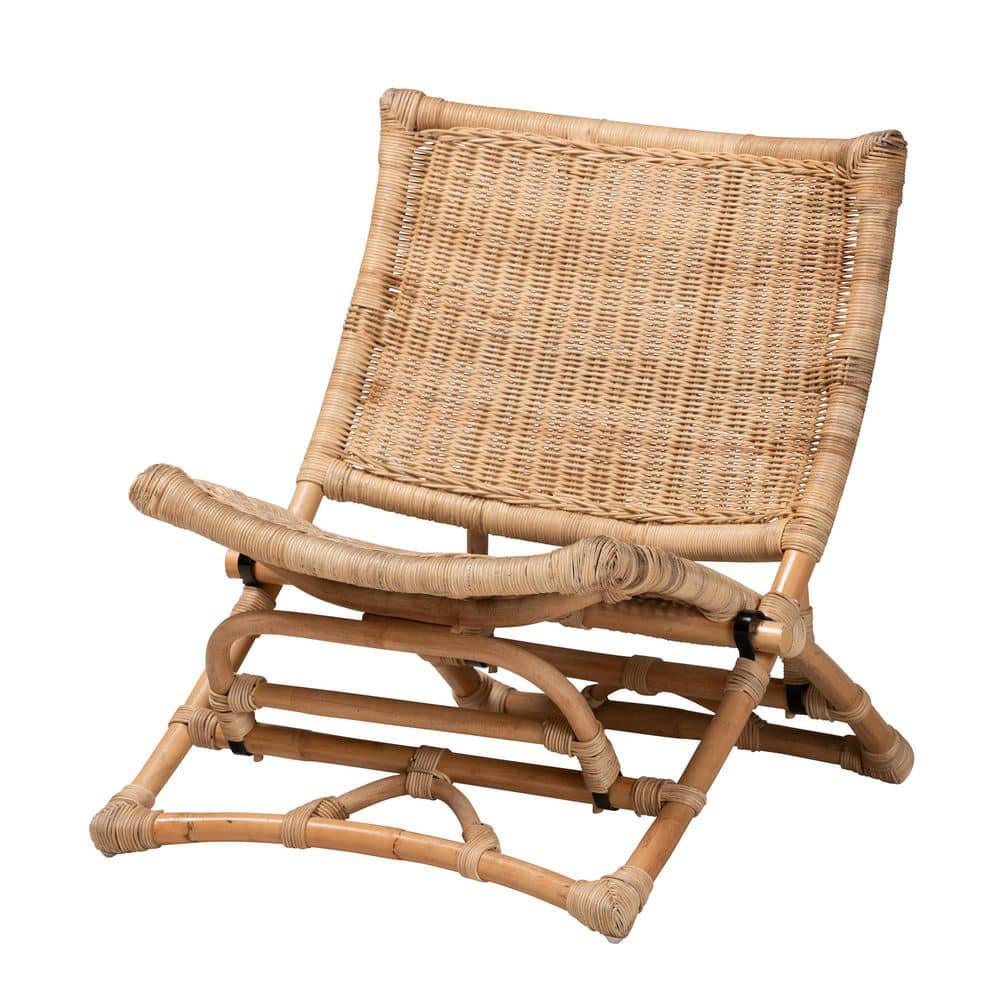 It's beautiful. It's comfy. And, wait for it, it's portable! This fold-up-and-go rattan chair is such a cool piece to have in your outdoor arsenal if you entertain or change up your outdoor space a lot. Chasing the sunshine? Just fold, grab the carrying handle, and move to another part of the yard!
There you have it! The 7 best rattan outdoor chairs. I don't know about you, but I'm loving #7 right now.
Want more? Here's the full collection of Bloom in the Black shopping guides. If you're interested in seeing a future shopping guide on a particular topic, shoot me an email and I'll add it to the list!