Should You Use The Same Wallpaper In Different Rooms?
I'd say that wallpaper is having a moment but really? That moment has been happening for a few years now. It's one of those statement-making design elements that can take any room from non-descript to totally you. And once you wallpaper your first room it's hard to resist wallpapering more!
But that begs the question: should you use different wallpaper in different rooms, or is it better for all the rooms to have the same wallpaper?
Using the same wallpaper in different rooms is typically not the best choice as different rooms usually have different design needs, lighting, and decorative elements. Your favorite wallpaper may work in one room but clash in other rooms unless you go for neutral patterns, colors, and textures. Selecting different wallpaper to make the most of each room is the best option, but also be sure that those different wallpapers complement one another if they are in the same sightline.
In this post, we'll talk about using wallpaper in different rooms and how to make them work.
Can You Use The Same Wallpaper In Different Rooms?
When it comes to wallpaper, not all rooms are created equal; some rooms are more challenging to work with than others. Therefore, using the same wallpaper in different rooms might not work as well as you'd like. 
Every room has a certain vibe. For example, in my home, my bedroom is a peaceful place designed specifically for rest and sleep. My living room, and the other hand, is designed for entertaining and conversation and is generally filled with lively energy.
You can see how the purpose and feel of these different spaces clash.
The wallpaper that could be great in a living room isn't going to work as well in a bedroom if you're trying to maintain those different feelings. Therefore, having the same wallpaper in different rooms isn't always ideal.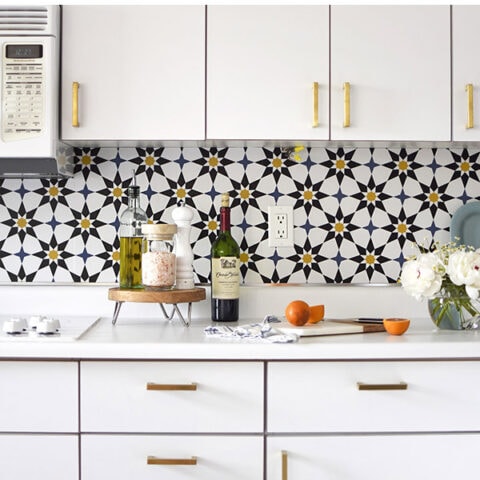 Your home conveys oodles more personality when you vary patterns and textures — and that doesn't have to be limited to curtains, rugs, and other textiles. Wallpaper can help achieve that overarching visual story.
Having each room be distinct yet complementary sets the stage for a look that's all your own.
For some, using the same wallpaper throughout can work if the goal is a seamless flow and the color palette and materials used are repeated throughout the home. If that's what you want, go for it.
However, keep in mind that may get a bit monotonous over time. It's very easy to get sick of seeing the same wallpaper everywhere you go in your home. Think overly 70s matchy-matchy. Yikes.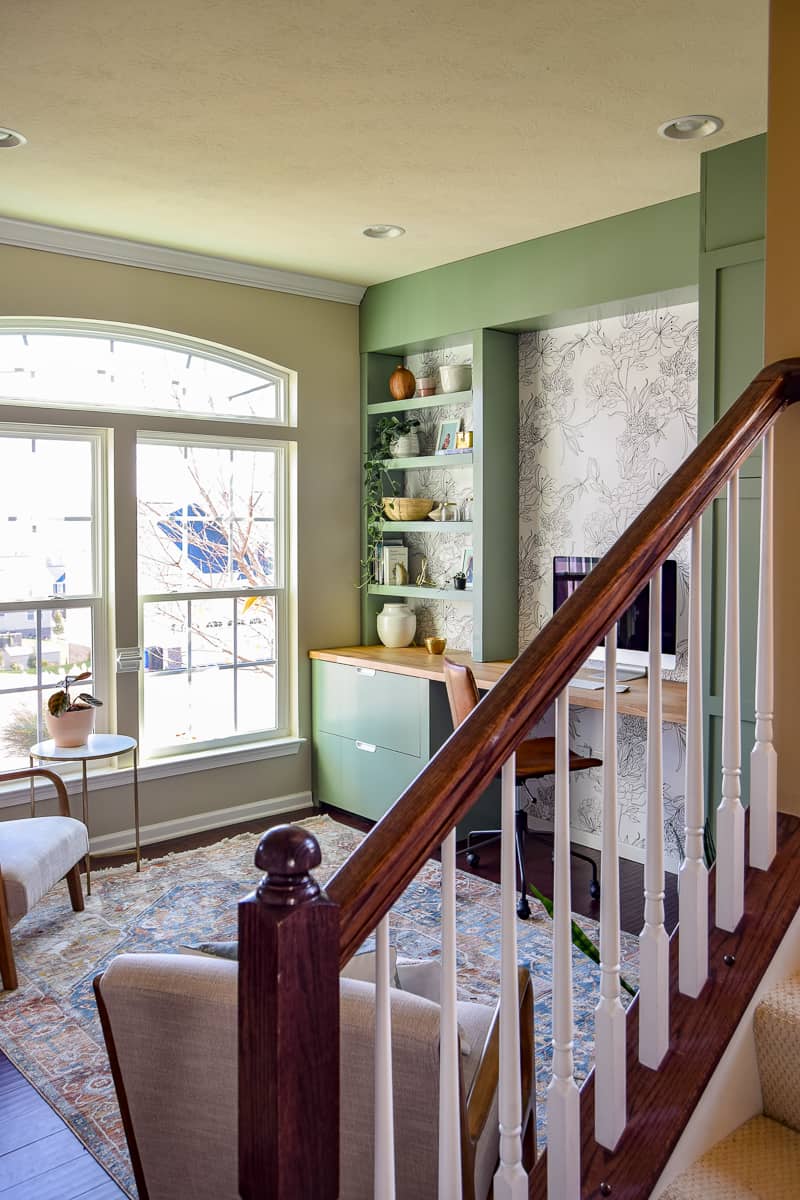 If you still want the same wallpaper in every room, consider the overarching style of your home. You can make the same wallpaper work if the rooms are working in the same style and color palette.
Here are the types of wallpaper that complement different decor styles:
| If your style is… | …try this type of wallpaper |
| --- | --- |
| Formal | Brocade |
| Transitional | Floral |
| Traditional | Grasscloth |
| Modern | Geometric shapes |
| Boho | Abstract |
| Minimalist | Solid textured |
| Glam | Metallic |
| Eclectic | Botanicals or Animals |
How To Use The Same Wallpaper In Different Rooms
Here's another excellent way to use the same wallpaper in different rooms without the wallpaper becoming too boring to look at down the line. Simply do accent walls instead of covering all the walls of the various rooms. Accent walls add a pop of personality, and as each room will have the same wallpaper, your home will have a cohesive look.
Accent walls have been on trend for years and will look great almost anywhere. They're easy to DIY if you go with peel and stick wallpaper.
Choose one of the accent colors in the wallpaper to paint the remaining walls for the most polished look. When in doubt, go with neutral colors if you plan to paper multiple rooms in the same pattern.
Does Color Affect Whether You Can Use The Same Wallpaper?
Color plays a massive role in whether or not you can use the same wallpaper in different rooms. Generally, the 60-30-10 guideline should be followed.
What the heck is the 60-30-10 rule?
Glad you asked! It means that 60% of the space uses the dominant color, 30% the secondary color, and 10% the accent color.
Usually, different rooms each have their own dominant color. Meaning? Picking one wallpaper that works with the room's dominant colors will be challenging unless you use the same colors throughout your home or plan on sticking to neutral colors like cream, white, or grey.
If you genuinely want to use the same wallpaper in different rooms, consider using them in creative shapes or even on the ceiling. This way, you still use the same wallpaper in other rooms, but the variety keeps the look fresh.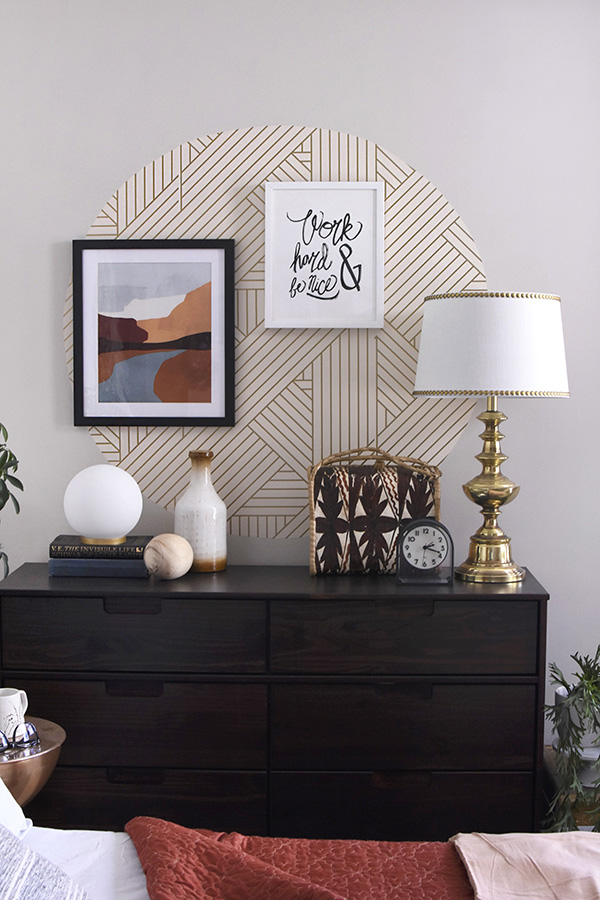 You could also use the same wallpaper pattern in different rooms but in different colorways. Better yet? Use a different pattern from the same collection in the same colorway. This way you have the best of both worlds: variety and harmony.
Conclusion
Wallpaper is definitely more of a commitment than paint, so think carefully about the overall color and pattern scheme you want for your home.
If you do decide to use the same wallpaper in different rooms, be sure that it complements each room equally through the careful use of color and placement. What if you decide to use different wallpaper in different rooms? In that case, choose patterns and colors that work with one another if they are in adjacent rooms.
Was this article helpful for you? If so, read on to learn how you can support the creation of more articles like this one!
I'm excited to share that I'm one of Google's paid early testers for their Thank with Google pilot program! Thank with Google is an experimental feature that allows you to purchase a virtual sticker to show your appreciation for content you find helpful on my website.
My hope? That this feature will help you feel more connected and engaged! You'll be able to directly share when my work has been helpful or inspiring to you.
There are a bunch of stickers to choose from – there's even a free option if you simply want to say thanks. You can add a personal message along with a paid sticker if you have anything you'd like to share! I love hearing from you.
These virtual stickers translate into direct revenue that supports the content that I create for the blog.
You can find the Thank with Google feature in multiple places on my site. Just look for the blue button. If you try it out, let me know what you think! Thanks as always for your support.